Sound design and creation of sound tracks for performing art and museums.Theatre and dance, exhibitions, interactive set. Soundtrack creations and sound management.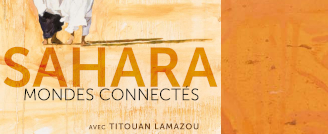 Sahara, Mondes Connectés
Sound design for the exhibition
Centre de la Vieille Charité
Marseille Musées de Marseille – IRD 2019
More info
Sound design and creation for the exhibition "Sahara, mondes connectés:
Multichannel spatialized sound track for the first big exhibition room  "Suivre les traces" (" follow the traces")
Editing of sound interviews.
Ambient tracks for several exhibition zones.
Cette exposition est née de la rencontre entre Titouan Lamazou, artiste-voyageur, et Charles Grémont, historien à l'Institut de Recherche et de Développement. CENTRE DE LA VIEILLE CHARITÉ – MARSEILLE Musée d'Arts Africains, Océaniens, Amérindiens 10 MAI – 01 SEPTEMBRE 2019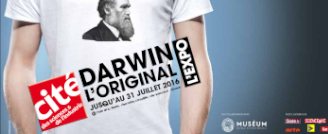 Darwin l'original
Sound design for the exhibition
Cité des sciences et de l'industrie de la Villette
Topic Production – Universcience 2015
More info
Sound design and creation of several sound tracks for the exhibition "Darwin, l'original":
Spatialized multi-channel sound track for a video installation "Le Talus enchevêtré".
Narrative sound tracks for several interactive animated miniature sets.
Ambient sound tracks for several zone of the exhibition.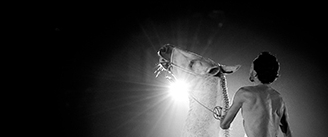 Zen
Sound design & creation for the  choreography "Zen", with Manolo and Toshiro
Production Théatre du Centaure 2014
More info
Choreography for centaure. With Manolo and Toshiro, lusitanian stalion.
Et si le centaure existait vraiment ?
Ce serait un jaillissement d'énergie et un subtil équilibre,
Ce serait une relation pour n'être qu'un à deux,
Ce serait un corps qui danse,
Ce serait Toshiro&Manolo.
Choreography: Camille
Sound design, recording, editing, mixing: Fred Salles
Percussions: Bijan Chemirani
The association Le Sud de l'Autre (The South of the Other) was created in 1997 to support South African artists, and allow them to meet and to exchange with the public and other artists in Europe.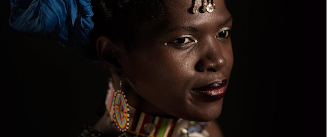 Sibongile Mbambo
Production of the LP album  "Bring Back Ubuntu"
by Sibongile Mbambo
2016-2018
More info
-
-
«Sibongile Mbambo is a multi-talented artist, born in Cape-town, South Africa, who lives currently in south of France. She delivers with a very special emotion the compositions she wrote in her native idiom, the Xhosa.
Here she offers her voice to a sophisticated cross-cultural blend, her warm tone intertwined with delicate acoustic guitars, serene beats of percussion, an airy and spirited flute, or an unexpected overtone singing. A subtle and enchanting combination."
Sibongile Mbambo : lead & backing vocals, percussions.
Fred Salles : guitar
Dimitri Reverchon : percussions
Lamine Diagne : flute, Sax, mouth-harp, overtone singing, Duduk.
Recorded with Dimitri Reverchon – Studio Black Meroo – La Ciotat

Mixed by Yul Edorh – Studio Da Town – Marseille

Mastering by François Fanelli -Studio Sonic Mastering – Marseille

Listen and purchase the album sur Bandcamp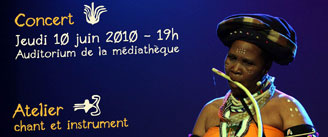 Meeting Madosini
Coordination tour in France for Madosini,
Xhosa musician from South-Africa
June 2010 et July 2008
More info
« In a sombre or spirited tune, Madosini blows musical wisdom onto her instruments inciting an emotive response from audiences local and abroad. Born in Mthatha in the Eastern Cape, she is a South African national treasure and one of a few remaining artists of her generation keeping the torch burning for traditional Xhosa music. She is a singer belonging to the Nqcoko Cultural Group specialising in overtone singing and a composer known for playing indigenous instruments such as the Uhadi (music bow), Umrhumbe (mouth bow) and Isitolotolo (Jewish harp)." Mandla Lande
Festival Ti-Piments, Le Rêve de l'aborigène, Médiathèques de Nancy, de Hyères, Le Tankono…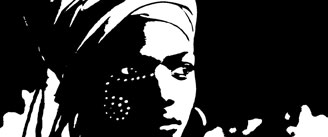 CD demo Sibongile Mbambo
Production of a 4 track CD démo for the south-african singer Sibongile Mbambo.
Octobre 2005
More info
Sibongile Mbambo is a young South-African artist. She write and compose her songs, strongly influenced by her mother culture, the Xhosa.
Vocals, percussions : Sibongile Mbambo
Flute, backing vocals : Pauline Paguet
Bass, , backing vocals : Jean-Christophe Berthet
Congas, Cajon : Jahil Bouazza
Tracks : 1 – Uphina ? Nankuya ! 2 – Ntombentle 3 –Jolinkomo 4- Wonqonqonza