Feature films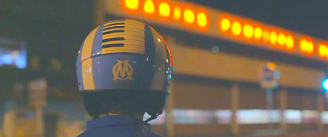 Porcheville
by Marcia Romano and Benoit Sabatier
120′
Envie de Tempête Productions – Marseille 2023
In production
More Info
Unable to mourn, Raoul, in his fifties, arrives in the city where his deceased daughter lived. He discovers her secret life, a young, feminine, violent, musical world. He wants to understand, destroy, and mend. But where will this too intimate investigation lead him? Diving into a life and a city that are not his own, is it a journey towards death or rebirth?
Written and Directed by Marcia Romano & Benoit Sabatier
DOP Nicolas Eveilleau
Sound Fred Salles
Production Frédéric Dubreuil, Envie de Tempête Productions
Doctor Fanon
By Abdenour Zahzah
120′
Atlas Film Productions, Shellac Sud – Algeria 2022
In post-production
More Info
"If psychiatry is the medical technique that aims to enable man to no longer be a stranger to his environment, I must assert that the Arab, perpetually alienated in his own country, lives in a state of absolute depersonalization." – Frantz Fanon, Lettre au ministre résident, décembre 1956.
Written and directed by Abdenour Zahzah
DOP Aurélien Py
Production Sound Mixer Fred Salles
Production Atlas Films (Algeria), Shellac Sud (France)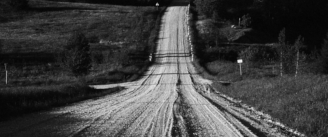 Wanderers
by Sharunas Bartas
90′
Studija Kinema, KinoElektron – Lithuania 2021
In production
More info
Storyline: Simona has abandoned her family long ago but when she hears her grandmother is dying she goes back to say goodbye and from her home village starts a dangerous journey to another side of Lithuania looking for her lost father and emotional anchorage.
Directed par Sharunas Bartas
Production Studija Kinema (Lithuania), KinoElektron (France)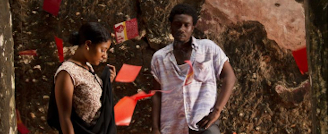 Vuta n'Kuvute (Tug of War)
by Amil Shivji
92′
Kijiweni Productions, Big Word Cinema – Zanzibar 2019
Official Selection TIFF 2021 – Perspectives Award FESPACO 2021

More info
Résumé du film:  Adapted from the classic Swahili novel written by Shafi Adam Shafi, Vuta N'kuvute tells a story of love emerging amid the independence struggle in Zanzibar. Yasmin, a young Indian-Zanzibari girl is on the run after escaping from her oppressive marriage, and returns to Zanzibar. She meets Denge, a rebellious and frustrated young man deeply immersed in the fight against British rule.
Director Amil Shivji
DOP  Zenn Van Zyl
Sound recordist  Frédéric Salles
Produced by Tamsin Ranger, Amil Shivji, Steven Markovitz
The Film will premiere at the Toronto International Film Festival 2021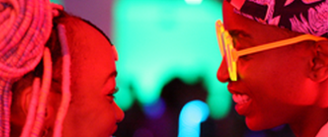 Rafiki
by Wanuri Kahiu
83′
Big Word Cinema, MPM films, Awali Ent. Kenya – 2017
2018 Cannes Film Festival Official Selection, Un Certain Regard
More infos
Synopsis:  Auma works in her father's shop and awaits the start of nursing school, while Ziki passes the days hanging out with her wealthy friends and making up dance routines. Their paths cross when their fathers run against each other for seats in the County Assembly of Nairobi, and the girls' unlikely friendship is put to the test as election tactics get nasty.
Written and directed by Wanuri Kahiu
DOP  Chris Wessels
Sound Recordist  Frédéric Salles
Produced by Steven Markovitz
See trailer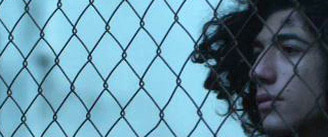 Hopecity
by Léa Jamet

87′

Time Code Production – 2011
More infos
-
-
Présentation :
Feature film written in collaboration with users of the Abbé-Pierre Marseille Foundation led by Léa Jamet and Théo Trifard.
Hopecity joins in the sphere of influence of experimental projects by involving amateurs and professional artists, professional technicians and persons having technical skills acquired during their professional life or being able to acquire it during this experience.
Synopsis:  In Hopecity, an imaginary city, the society is divided into two clans: the Well-to-do and Nobody's. The first ones, who are minority, do not bear either the sight or the presence of the second and set up a plan of eradication.
Writers:  Annick Sylvestre, Jehemi Boumediene, Mickael Rabia, Pascal Ludman, Léa Jamet, Théo Triffard
Director:  Léa jamet
DA:  Paule Sardou, Marie Jeanne Lardic
DoP:  Jérôme Olivier
Son recordists:  Sébastien Demonchy, Frédéric Salles
Boom operators:  Alexis Viola, Camille Barat
Editing: Marjolaine Spill
Sound editing and mixing: Frédéric Salles, Cyrille Carillon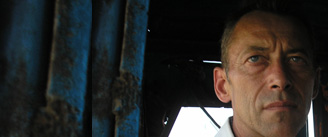 Teranga
By Henri Henriol
90′
La Case à Film – 2010
More infos
-
Synopsis: Shot in Sénégal, the film tells  the crossed stories of two characters: a French man in his fifties recently arrived in Saint Louis of Senegal to start a new life, and a young Senegalese who dreams to leave for France, both tormented by the desire to live somewhere else and the disappointments.
Short films - Selection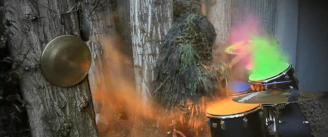 Watt! Archipels
by Stéphane Barbato

A collection of 5 short music films
Mécènes du Sud – Néon productions – 2013
More info
-
Synopsis:
Watt ! Archipels: a series of five short off-beat and poetic films. An unusual encounter between music and image, a dive into the intimacy of artistic creations whose stage are places of productivity.
Watt! amplifies the sound and musical echoes of an effervescent Mediterranean youth, connected to the web and to current music, hip-hop on the front. In 2013, five nomadic artistic residences took the tempo of the emblematic capitals of rap and the new independent places of the Arab world where, from Cairo to Tunis, the artists speak for the aspirations of freedom.
Written and directed by Stéphane Barbato
DOP Nicolas Petris
Sound engineer Frédéric Salles
Producer Antonin Dedet
With Under Kontrol, Raphael Imbert, Cyril Benhamou, Simon Sieger, DJ Creestal, Fred Salles, Ahmad Compaoré, Meryem Saci, Lou Penza, DJ Rebel, TOX, Watcha Clan et Raashan Ahmad.
See the trailer
See Episode 1: Play Ground
See Episode 2: R.E.S.C.A.P.S
See Episode 3: Chroma Trauma
See Episode 4: K2013
See Episode 5: Bonheur Intérieur Brut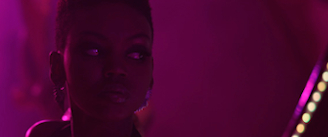 Homecoming
by Jim Chuchu
11′
Awali Entertainment – Kenya 2013
premiered at TIFF Canada 2013

More info
Synopsis: Fantasy, science fiction and infatuation fuse as an obsessed neighbour invents ever stranger scenarios for wooing the girl of his dreams.
Directed by Jim Chuchu
With Elsaphan Njora, Patricia Kihoro, Shiv Singh
DOP Adrew Mungai
Sound Frédéric Salles
Produced by  Wanuri Kahiu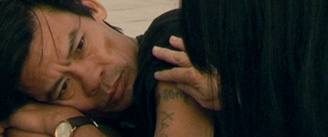 Big in Vietnam
by Mati diop
29′
Néon production – 2009
Tiger Awards for Short Films at IFF Rotterdam 2012
More infos
-
-
Synopsis:
In the forest near Marseille, the Franco Vietnamese director Henriette Nhung is shooting Dangerous Liaisons with the help of her son Mike.
But when the lead actor disappears, everything comes to a halt. The film looses its Valmont, and the director soon after. Behind her, she leaves the entire cast and crew, now passengers aboard a ghost ship with only the young Mike as captain.
As she wanders the port city, Henriette discovers a world that reminds her of her former home, Vietnam. Here, she meets a man haunted by a long journey with no return.
Director Mati DIOP
Production manager Stephan RIPOLL
First AD Thomas BIDART
DoP  Yannick CASANOVA
Continuity  Dorothée SEBBAGH
Location manager  Laurent CARDOT
Production designer  Salomé AUBRY
Costume  Camille BEISO
Sound recordist  Frederic SALLES
Cast Henriette NHUNG, Mike NGUYEN, Stephane SAO, Karine WEIDER,  Julien PILLET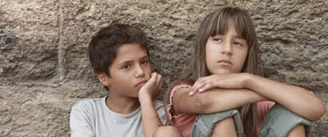 Children in the trees
by Bania Medjbar
25′
La Luna Production – 2009
Release date 30/09/2009 – Broadcast: Canal+
More infos
-
Synopsis :
Karim, a 7 years old boy, and Coralie, his sister of 11, lives with their mother in an estate which overhangs Marseille. Every morning, behind  the wire fencing, they observe in the distance the prison where their father is imprisoned. After an ultimate search of their house by the police, of a felted violence, Karim and Coralie throw themselves in the unknow with the utopia to bring back the protective father.
Written and directed by Bania Medjbar
DoP  Elin KIRSCHFINK
Editing  Laurent ROUAN
Set  Jean françois MEROT
Music  Gabriel YARED
Sound recordists  Maxime GAVAUDAN, Frédéric SALLES
Re-recording mixer  Jean-Christophe JULE
Cast  Dorian AÎSSA, Sabrina BENHAMED, Laetitia BOSSETTI, Benaissa AHAOUARI
Awards: Prix ISMU (Milan), Prix du Public (Saint-Denis), Prix du Jury (Rousset), Prix du Public (Rousset), Prix du Jury Professionel (Massif du Sancy), Prix du Public (Massif du Sancy), Prix de la Classe Jury (Massif du Sancy), Grand Prix du Jury (Cap d'Agde)
Festivals selection list
In compétion:
Aix-en-Provence (France)  2009
Clermont-Ferrand (France)  2010
Milan (Italy)  2010
Mulhouse (France)  2010
Lunel (France)  2010
Saint-Denis (France)  2010
Rousset (France)  2010
Nice (France)  2010
Dubaï (United Arab Emirats)  2010
Altkirch (Fance)  2010
Ebensee (Austria)  2010
Odense (Denmark) 2010
Grenoble (France) 2010
Massif du Sancy (France) 2010
Ouroux-en-Morvan (France) 2010
Agde (France) 2010
Corse (France) 2010
Ile de la Réunion (France) 2010
Calgary (Canada) 2010
Groningen (Pays-Bas)  2010
Cork (Irelande)  2010
Regensburg (Allemagne)  2010
Cinambule (France) 2010
Groningen (Pays-Bas) 2010
Saint-Paul-Trois-Château (France) 2010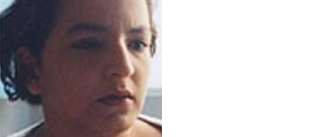 En Face
By Medhi Ben Attia and Zina Modiano
27′
Lancelot Films – 1999
More infos
-Synopsis: In the 90′s, in Tunis, Mémia, a 20 year old girl is affected by a light mental disorder. She lives with her parents, rich landowners. Not knowing what love is about, Mémia will experience a secret and rather violent passion for a young man she observes from her window all day long. But she will be forcedly married to another man.
Directed by Medhi Ben Attia and Zina Modiano
Production Christian Tison
DOP  Nathalie Sarles
Set  Claude Bennys
Editor  Caroline Emery
Sound  Frederic SALLES
Actors Amel Smaoui, Mohamed Ali Cherif, Nejia Ouji
Commercials & music videos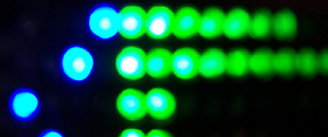 Commercials
Latest to date: 
brand: Wiko
La Planète Rouge – 2017
Production companies
La Planète Rouge
Aprile films
DACOR Productions
RSA Films
2017 films
Walter films
N-Europa
Be Elegangz
Première Heure
Cake Films
Magali Films
PM publicité
Only you
Toreros Productions
Dezance Productions
Les Productions de la Fourmi
Network Productions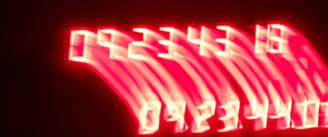 Music videos
Playback and synch management
+ direct sound recording
Production companies
-
Bandits Productions
Les Productions Yanke
Les productions Le Village
Why Not Music
…